Event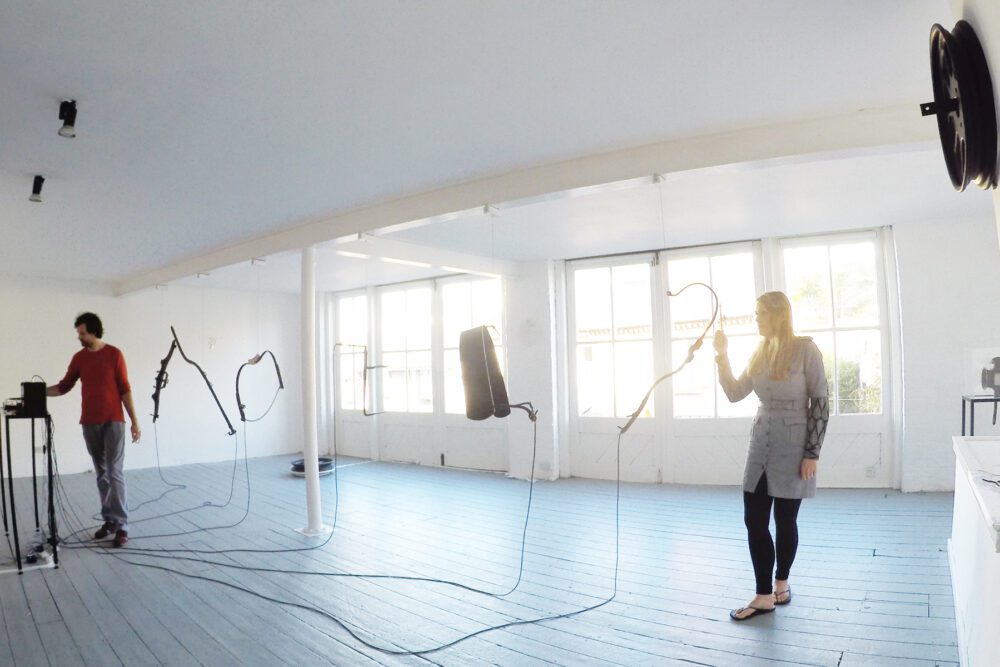 To close Cerith Wyn Evans' spectacular exhibition in our main galleries, StudioMADE will be producing an extra special live performance event which the public are invited to interact and join in. 
Encompassing sound and light, the performance will engage ideas of translation across the senses. Centred around a participatory experience to explore movement into sound, light projection, audio video synthesis and spatial interactivity. The event places the audience as co-creators within a responsive system.
Artist profiles and statements
StudioMADE
Established in 2016, studioMADE is a creative laboratory founded by Angela Davies and Mark Eaglen operating across the disciplines of Art, Science, Technology and Nature.  Shaped around cultural contexts of past, present and speculative futures; discoveries are shared within an active programme of events, exhibitions, public presentations and educational workshops.  
Located at the Carriageworks in Denbigh, the historic industrial building operates across three floors comprising the main exhibition space, active studios and a soon to be launched residency programme.  Seeking to inspire connections within a complex world, studioMADE embraces local, national and global perspectives.